Enterprise Wharf is due to be completed in late 2022,  it will be set over 120,000 square ft and 10 floors of contemporary, flexible office space.
The development of Enterprise Wharf paves the way for the evolution of the regions principal digital and tech campus.
Integrated with smart, internet of Things ( IoT) devices and Smart Building Innovation Technology, centrally  occupying Birmingham's Knowledge quarter .
Enterprise Wharf is situated close to the City's Universities and 50,000 students, ideal for accessing the tech community and leading innovative ideas.
It will include flexible, smart working space designed with the digital and tech businesses in mind. Featuring a large open plan reception and collaboration space, with cycle storage,  a kit drying room, showers and a roof garden with city views .
The outdoor space will include external landscaping with improved access to the neighbouring Birmingham and Fazeley Canal .
The space will cater for the already present 150 businesses working in areas such as 5G and VR; equipping them with highly required growth space to expand or relocate to the city.
Set to be Birmingham's first Smart Enabled Building, bringing Building Management Systems, HVAC, Lighting, CCTV and green energy data to life with the use of smart, internet of Things ( IoT)  Technology; allowing energy utilization to be managed and optimised, resulting in sustainable usage.
Forwardly enabling the ability to ensure NET ZERO CARBON is achieved; through an A– rated EPC, 100 m2 of PV Solar Power, a combined air source heat pump and chiller system; enabling high efficient heating, heat recovery and cooling .With exterior optimisation to provide thermal efficacy and minimising internal lighting requirements .
The Smart buildings use of Internet of Things (IoT ) uses devices such as sensors, software and online creativity to monitor various building characteristics ; it then analyses this data and can generate from this data , insights around the usage trends seen to optimize the buildings environment and how it operates.
It can be seen in technologies such as predictive maintenance , from plant sized chillers , to elevator lighting.
Scope of M&E ;
Mechanical
Incoming water services – Mains Cold water and Fire Hydrant
Chilled water system
Ventilation System
Gas services, heating; hot and cold.
Under floor heating
Sprinklers
Smoke Ventilation
Insulation
Dry Risers
BMS Control
Air Conditioning
Drainage
Electrical
Small power
Containment
General and emergency lighting
External lighting
Fire alarm
Refuge and WC alarm
CCTV
Access Control
Induction loop
Passive and active data installation
Car Charging
PV System
More Case Studies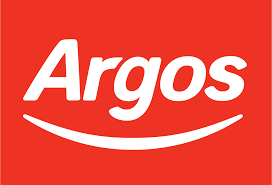 Argos
We have been a nominated contractor working with Argos for over 10 years. We have worked with Argos developing store...
Learn more
Centrica Stirling Square
To carry out a Cat B fit out on the second floor of a multi tenanted building in the Carlton...
Learn more